Hackaday's first ever conference in the United Kingdom will take place on September 16th. Get your free ticket right now for the Hackaday UK Unconference!
An Unconference is the best way to put your finger on the pulse of what is happening in the hardware world right now. Everyone who attends should be ready to stand and deliver a seven-minute talk on something that excites them right now — this mean you. The easiest thing to do is grab your latest hack off the shelf and talk about that.
Talks may be about a prototype, project, or product currently in progress at your home, work, or university. It could also be an idea, concept, or skill that you're now exploring. The point is to channel your excitement and pass it on to others in a friendly presentation environment where everyone will cheer as your story unfolds.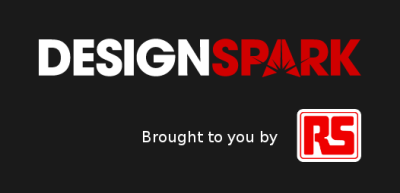 Hackaday doesn't often have the opportunity to organize live events in Europe which is why we're so happy to partner with DesignSpark, the exclusive sponsor of the Hackaday UK Unconference. DesignSpark is the innovation arm of RS Components and will have some staff on hand at the Unconference. They share our excitement in bringing together the Hackaday community throughout the UK. It is with their support that we are able to book an incredible venue and offer admission at no cost to all attendees. Hackaday events fill to capacity quickly, so get your ticket now before they are gone.
We have already asked a few of our friends in the area if they will be there. Seb Lee-Delisle who wowed us in Belgrade with his laser projection wizardry plans to be there. James Larsson is part of the crew that started the Flashing Light Prize and will be on hand. Phoenix Perry is always on the cutting edge of where people and technology meet and we can't wait to hear her talk. Mike Harrison of Mike's Electric Stuff will be around and likely teasing some secret Hackaday hardware he's spearheading. James Bruton of XRobots (and a Hackaday Prize Judge) is coming, as is Saar Drimer who you may know as the person behind the beautiful hardware art of Boldport. Several Hackaday editors will be there; Elliot Williams, Jenny List, and I will all be on hand. All that's missing is you.
We'll flood into the Culture Space at Canada Water on the east side of London starting at 13:00. Tea, coffee, and snacks will be served throughout the afternoon and we'll provide dinner as well. Anyone who is still standing when we close the doors at 21:00 is invited to join us at the pub afterward (we'll get the first round).
As always, Hackaday's success is based on the community of hackers, designers, and engineers that make it up. Please share the link to tickets on your social media and pester your friends to attend. Most importantly, don't shy away from this speaking opportunity. We want to hear your story and this is the place to tell it. See you in London in just a few short weeks!
UPDATE: Wow, that didn't take long. The tickets are claimed, but make sure you get on the waitlist. A lot can change in the next five week's and we'll be pestering all ticket holders to be there or give their seat up for someone on the waitlist.