It's easy to imagine that once a spacecraft leaves Earth's atmosphere and is in a stable orbit, the most dangerous phase of the mission is over. After all, that's when we collectively close the live stream and turn our attentions back to terrestrial matters. Once the fire and fury of the launch is over with, all the excitement is done. From that point on, it's just years of silently sailing through the vacuum of space. What's the worst that could happen?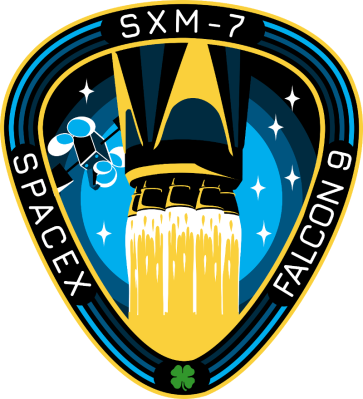 Unfortunately, satellite radio provider Sirius XM just received a harsh reminder that there's still plenty that can go wrong after you've slipped Earth's surly bonds. Despite a flawless launch in early December 2020 on a SpaceX Falcon 9 and a reportedly uneventful trip to its designated position in geostationary orbit approximately 35,786 km (22,236 mi) above the planet, their brand new SXM-7 broadcasting satellite appears to be in serious trouble.
Maxar Technologies, prime contractor for the SXM-7, says they're currently trying to determine what's gone wrong with the 7,000 kilogram satellite. In a statement, the Colorado-based aerospace company claimed they were focused on "safely completing the commissioning of the satellite and optimizing its performance." But the language used by Sirius XM in their January 27th filing with the U.S. Securities and Exchange Commission was notably more pessimistic. No mention is made of bringing SXM-7 online, and instead, the company makes it clear that their existing fleet of satellites will be able to maintain service to their customers until a replacement can be launched.
So what happened, and more importantly, is there any hope for SXM-7? Neither company has released any concrete details, and given the amount of money on the line, there's a good chance the public won't get the full story for some time. But we can theorize a bit based on what we do know, and make some predictions about where things go from here.
Continue reading "Sirius XM Satellite Failure A Reminder That Space Is Risky (And That Satellite Insurance Is A Thing)" →