Fascinated by art generated by deep learning systems such as DALL-E and Stable Diffusion? Then perhaps a wall installation like this phenomenal e-paper Triptych created by [Zach Archer] is in your future.
The three interlocking frames were printed out of "Walnut Wood" HTPLA from ProtoPasta, and hold a pair of 5.79 inch red/black/white displays along with a single 7.3 inch red/yellow/black/white panel from Waveshare. There are e-paper panels out there with more colors available if you wanted to go that route, but judging by the striking images [Zach] has posted, the relatively limited color palettes available on these displays doesn't seem to be a hindrance.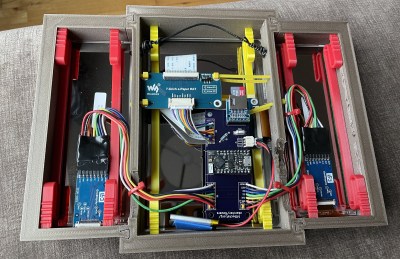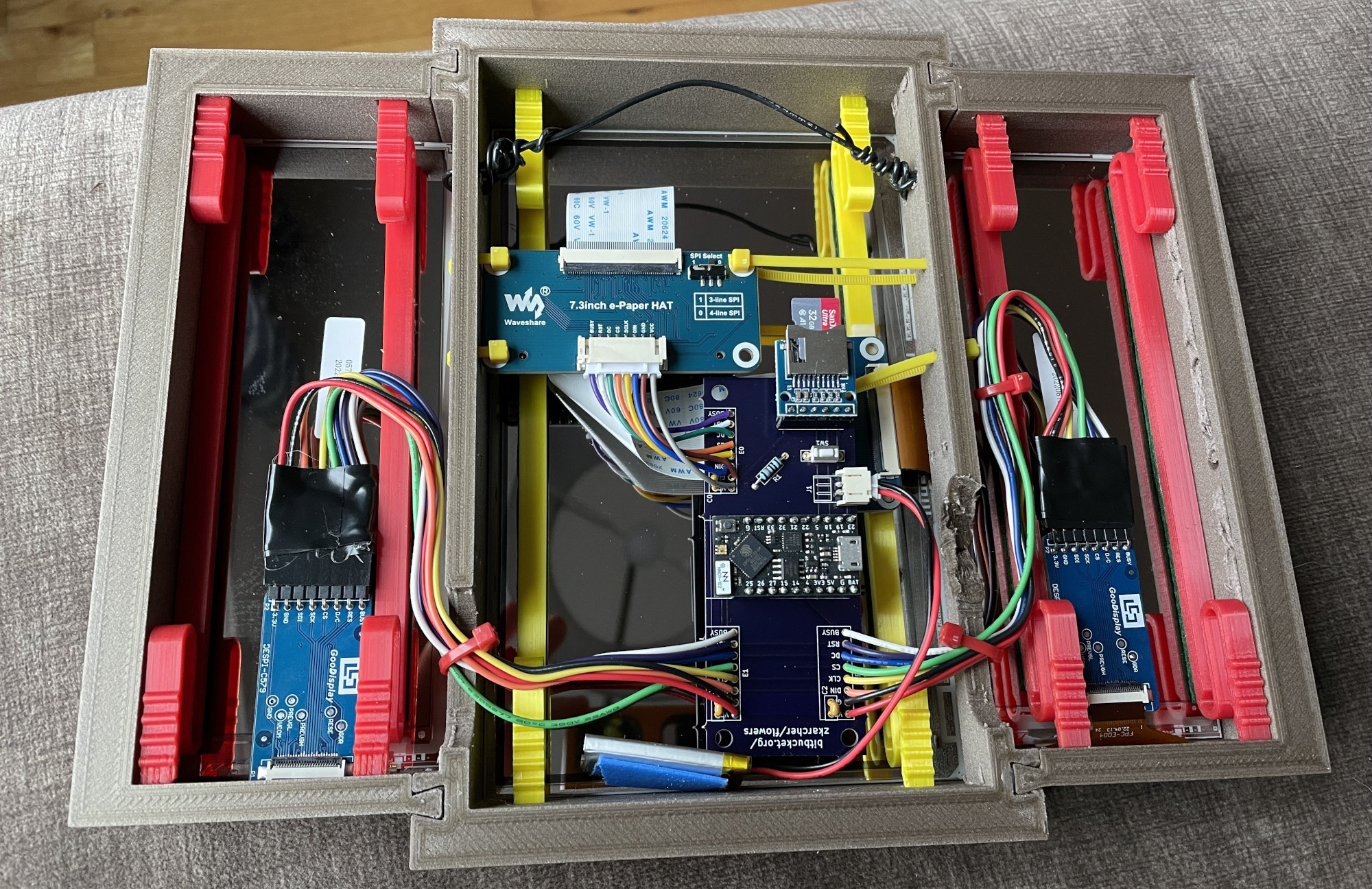 To create the images themselves, [Zach] wrote a script that would generate endless customized portraits using Stable Diffusion v1.4, and then manually selected the best to get copied over to a 32 GB micro SD card. The side images were generated on the dreamstudio.ai website, and also dumped on the card.
Every 12 hours a TinyPico ESP32 development board in the frame picks some images from the card, applies the necessary dithering and color adjustments to make them look good on the e-paper, and then updates the displays. Continue reading "3D Printed Triptych Shows Trio Of AI-Generated Images" →