In our no-nonsense journey through the world of audio technology we've so far have looked at digital audio and the vinyl disk recording. What's missing? Magnetic tape, the once-ubiquitous recording medium that first revolutionised the broadcast and recording industries in the mid-20th-century, and went on to be a mainstay of home audio before spawning the entire field of personal audio. Unless you're an enthusiast or collector, it's likely you won't have a tape deck in your audio setup here in 2021 and you'll probably be loading your 8-bit games from SD card rather than cassette, but surprisingly there are still plenty of audio cassettes released as novelties or ephemeral collectables.
The Device That Made The Sound Of The Latter Half Of The 20th Century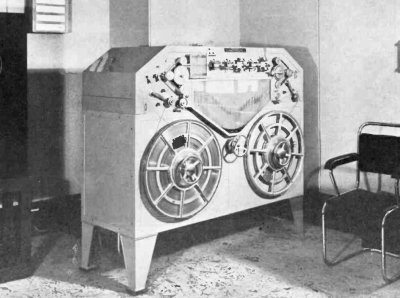 The first magnetic recordings were made directly on metal wires, but metal fatigues as it bends. By coating a flexible plastic tape in ferrous particles, the same simple technique of laying down an audio signal as variations in the magnetic field could be made smaller, lighter, and more robust. But the key to the format's runaway success is the technical advancements that differentiate those 1950s machines from their wire recorder ancestors.
Whether it is a humble cassette recorder or a top-end studio multitrack, all tape recorders are very similar. There are two reels that hold the tape: the playback reel that houses the recording, and the take-up reel that stores the tape as it plays in the machine. The take-up reel is lightly driven to run faster than the tape speed, and the playback reel has a slight braking force to keep the tape under tension at all times. Continue reading "Know Audio: Mixtapes, Tape Loops, And Razor Blades" →