When it comes to SpaceX, or perhaps more accurately its somewhat eccentric founder and CEO Elon Musk, it can be difficult to separate fact from fiction. For as many incredible successes SpaceX has had, there's an equal number of projects or ideas which get quietly delayed or shelved entirely once it becomes clear the technical challenges are greater than anticipated. There's also Elon's particular brand of humor to contend with; most people assumed his claim that the first Falcon Heavy payload would be his own personal Tesla Roadster was a joke until he Tweeted the first shots of it being installed inside the rocket's fairing.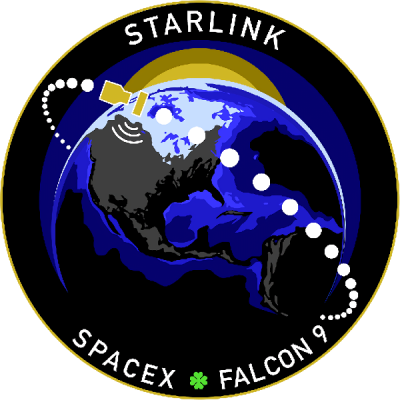 So a few years ago when Elon first mentioned Starlink, SpaceX's plan for providing worldwide high-speed Internet access via a mega-constellation of as many as 12,000 individual satellites, it's no surprise that many met the claims with a healthy dose of skepticism. The profitability of Starlink was intrinsically linked to SpaceX's ability to substantially lower the cost of getting to orbit through reusable launch vehicles, a capability the company had yet to successfully demonstrate. It seemed like a classic cart before the horse scenario.
But today, not only has SpaceX begun regularly reusing the latest version of their Falcon 9 rocket, but Starlink satellites will soon be in orbit around the Earth. They're early prototypes that aren't as capable as the final production versions, and with only 60 of them on the first launch it's still a far cry from thousands of satellites which would be required for the system to reach operational status, but there's no question they're real.
During a media call on May 15th, Elon Musk let slip more technical information about the Starlink satellites than we've ever had before, giving us the first solid details on the satellites themselves, what the company's goals are, and even a rough idea when the network might become operational.
Continue reading "Everything We Know About SpaceX's Starlink Network" →