We wanted to see what the Hackaday crowd was up to in first-person view tech, and you didn't disappoint! Commercial FPV quads have become cheap enough these days that everyone and their mom got one for Christmas, so it was fantastic to see the DIY spirit in these projects. Thanks to everyone who entered.
The Winners
None of the entries do the DIY quite as thoroughly as [JP Gleyzes]'s "poor man's FPV journey". This is actually three hacks in one, with DIY FPV goggles made from cheap optics and 3D printed additions, a USB joystick to PPM adapter to use arbitrary controllers with an RC transmitter, and even a fully DIY Bluetooth-based controller for a popular flight simulator. [JP] has done everything but build his own drone, and all the files are there for you to use, whether you're goal is to do it on the cheap, or to do something new.
If you want to build your own drone from scratch, though, ESP32 Drone project has you covered. At least, mostly. This build isn't entirely finished yet, and it's definitely got some crash-testing still in its future, but the scope and accessibility of the project is what caught our eyes. The goal is to make a lightweight indoor quad around parts we can all get easily and cheaply, completely scratch-built. This drone is meant to be controlled by a smartphone, and the coolest parts for us are the ESP_Drone and ESPStream software that run on the drone and your phone respectively. Congrats to [Jon VB]! Now get that thing in the air.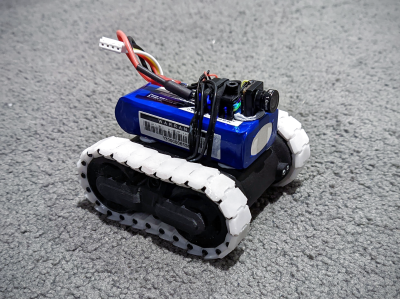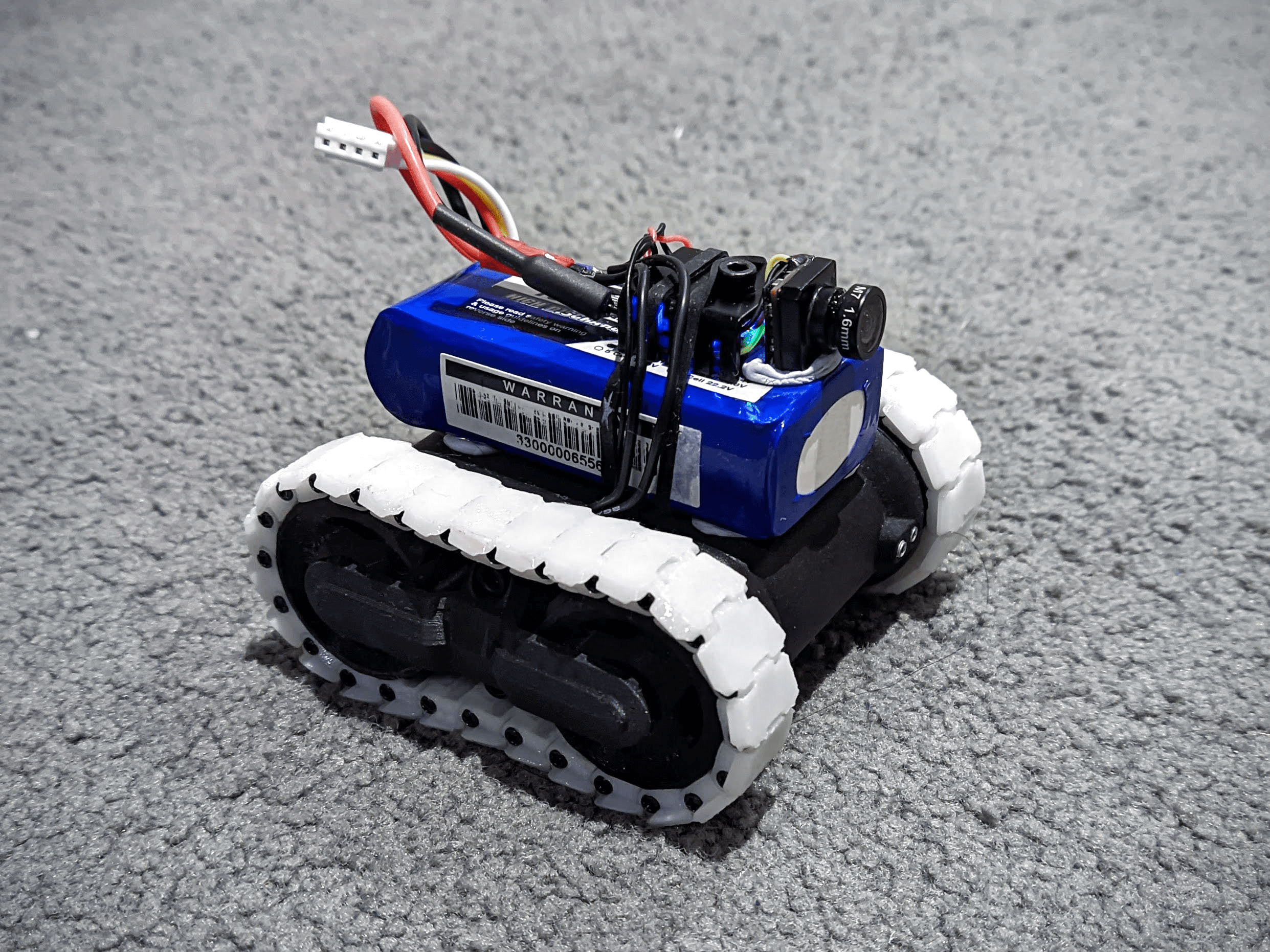 And if you're looking for a tidy little build, [Tobias]'s Mini FPV Speed Tank doesn't disappoint. It's a palm-sized mini tank, but this thing hauls, and looks like a ton of fun to drive around. It uses an absolutely tiny RP2040 module, an equally tiny receiver, and a nano FPV camera and transmitter to keep it compact. The 3D-printed frame and tracks are so nice that we're not even complaining that the FPV rig is simply rubber-banded on top of the battery. This looks like a super fun build.
Each of these three projects have won a $150 Digi-Key shopping spree to help out with parts in this, or your next project. Thanks again to Digi-Key for sponsoring!
Continue reading "2022 FPV Contest: Congratulations To The Winners!" →