Airliners have looked largely the same for a long time now. The ongoing hunt for efficiency gains has seen the development of winglets, drag reducing films, and all manner of little aerodynamic tricks to save fuel, and hence money.
Boeing now has its eye on bigger, tastier goals. It believes by switching to a truss-braced wing design, it could net double-digit efficiency gains. It's working together with NASA to see if this concept could change the face of commercial aviation in decades to come.
Aspect Ratio Matters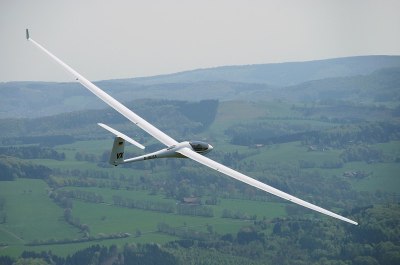 The key goal of using a truss-braced wing is to enable an airliner to use a wing much thinner and narrower than usual. These "high aspect ratio" wings are far more efficient than the stubbier, wider wings currently common on modern airliners.  But why is aspect ratio so important, and how does it help
If you've ever looked at a glider, you will have noticed its incredibly long and narrow wings, which stand it apart from the shorter, wider wings used on airliners and conventional small aircraft. These wings are said to have a high aspect ratio, the ratio between the square of the wingspan and the projected area of the wing itself.
These wings are highly desirable for certain types of aircraft, as lift-to-drag ratio increases with aspect ratio. Any wing that generates lift also generates some drag, but this can be minimized through careful wing design. By making the wings longer and narrower, and thus higher in aspect ratio, the wing tip vortices generated by the wing are weakened. This reduces drag on the plane, and quite significantly so. Continue reading "Truss-Braced Wings Could Bring New Look To Runways Worldwide" →