We've held our second drawing for the Trinket Everyday Carry Contest. This week we used a Pro Trinket to pick the random winner. The winner is [mikeneiderhauser] with his project WorkoutAid!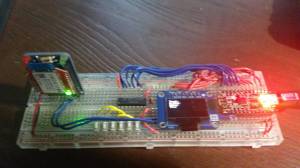 [Mike] loves hitting the gym, but hates pulling out his phone or fumbling with his headphones to change songs during his routine. WorkoutAid is designed to fix this problem. It's essentially a Bluetooth media display and remote. Track metadata will be displayed on a 128×64 OLED. 6 buttons will allow the user to change tracks, volume, or perform other functions. The whole device will communicate with a custom Android application through an RN42X Bluetooth radio.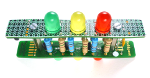 We hope [Mike] enjoys his new Cordwood Puzzle from The Hackaday Store. No jigsaws here, cordwood is a puzzle that involves solder! It's built using the cordwood assembly technique which was popular in the 1950's and 1960s. We're not kidding about it being a puzzle either – there are no instructions for this kit! [Mike] will know he's got it right when all 3 LEDs light up.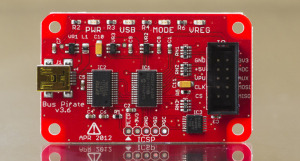 If you didn't win this week, don't worry, there are still three more chances to win a random drawing! Our next drawing will be on 12/16/2014 at 9pm EST. The prize will be the ever handy Bus Pirate V3.6. To be eligible you need to submit your project as an official entry and publish at least one project log during the week.
The deadline for the big contest is January 2, 2014! More than 60 projects are entered so far, but only the top 50 will receive custom t-shirts. The top three projects will win some seriously awesome prizes, including a Rigol DS1054Z Oscilloscope, a Fluke 179 meter, and a Hakko/Panavise soldering bundle.
So what are you waiting for? Get off the couch and get hacking!