Territories across the northern hemisphere are suffering through record-breaking heatwaves this summer. Climate scientists are publishing graphs with red lines jagging dangerously upwards as unprecedented numbers pour in. Residents of the southern hemisphere watch on, wondering what the coming hot season will bring.
2023 is hinting at a very real climate change that we can't ignore. As the mercury rises to new heights, it's time to educate yourself on the very real dangers of a wet bulb event. Scientists predict that these deadly weather conditions could soon strike in the hottest parts of the world. What you learn here could end up saving your life one day.
Hot Bodies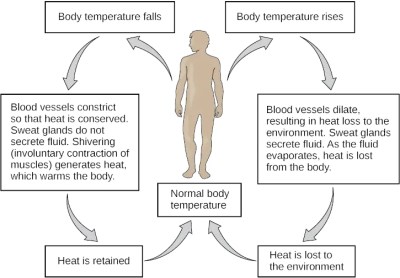 To understand the danger of a wet bulb event, we must first understand how our bodies work. The human body likes to maintain its  temperature at approximately 37 °C (98.6 °F). That temperature can drift slightly, and the body itself will sometimes move its temperature setpoint higher to tackle infection, for example. The body is a delicate thing, however, and a body temperature above 40 °C (104 °F) can become life threatening. Seizures, organ failures, and unconsciousness are common symptoms of an overheating human. Death is a near-certainty if the body's temperature reaches 44 °C (112 °F), though in one rare case, a patient in a coma survived a body temperature of 46.5 °C (115.7 °F).
Thankfully, the body has a host of automated systems for maintaining its temperature at its chosen set point. Blood flow can be controlled across the body, and we instinctively seek to shed clothes in the heat and cover ourselves in the cold. However, the bare naked fact is that one system is most crucial to our body's ability to cool itself. The perspiration system is vital, as it uses sweat to cool our body via evaporation. Water is a hugely effective coolant in this way, with beads of sweat soaking up huge amounts of heat from our skin as they make the phase change from liquid to vapor.