This one is hard to classify. Is it a hack, or is it art? Perhaps it's both. However you want to classify it, it's pretty cool to turn a bundle of drinking straws into a camera.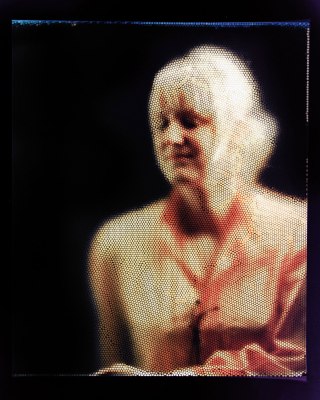 If you're looking for the technology here, you won't find much. There's no lens, no shutter, and no electronics of any kind in [Mick Farrell] and [Cliff Haynes]' Straw Camera. This is literally a box full of drinking straws standing on end, with a sheet of photo paper behind it. Each straw sends a spot of light that represents the average hue and luminance of its limited view of the subject directly to the film. The process of making an exposure consists of composing the scene, turning out the lights, loading the camera, and setting off a flash.
The resulting images are defocused but recognizable, like seeing familiar sights through a heavy fog. The straws make a strong texture over the ghostly image of the subject – indeed, the straws are the only thing in focus. The fact that the straws don't form a perfect honeycomb due to settling and imperfections in the bundles is jarring at first, but as you see the images you get used to the extra texture.
When we first saw this, we wondered about the possibility of putting a simple photosensor at the bottom of each straw to capture similar images digitally. The TCS3200 would be about the right size, but given that there are about 32,000 straws in the bundle, the BOM might get a little out of hand. Still, a scaled down digital straw camera might yield some interesting images.
Thanks to [Stuart Rogers] for the tip.