There are two professions used to driving single-seaters with hundreds of horsepower, one of which is very exclusive and the other of which can be found anywhere the ground is fertile enough to support agriculture. Formula One drivers operate fragile machines pushed to the edges of their performance envelope, while the tractor at the hands of a farmer is designed to reliably perform huge tasks on dodgy ground in all weathers. Today's tractor is invariably a large machine powered by a diesel engine, and it's the equal of all tasks on a modern farm. Against that backdrop then it's interesting to read the Smithsonian magazine's look at the emerging world of electric tractors. Will they replace diesel as the source of traction in the fields?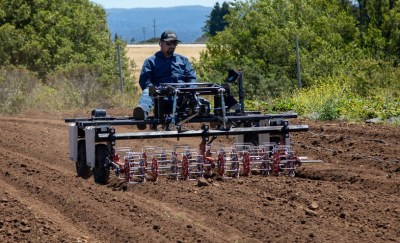 The two firms they focus on first are Monarch Tractor, and Solectrac. Both manufacturers offer small machines of the type we'd be inclined to describe as an orchard tractor, and Monarch are offering an autonomous option as part of their package. They also feature Farm-ng, whose machine called amusingly the Amiga, is a much smaller affair which we are guessing would be super-useful on a very intensive operation such as market gardening. We're especially pleased to see that the emerging small electric tractor industry is embracing right to repair, something the traditional manufacturers are famous for ignoring.
It's obvious that none of these machines are going to revolutionize the world of large high-power tractors any time soon, as they are too small for the job and can't offer the 24/7 operation required at busy times on a farm. But it's obvious they would be very useful on a small farm, and in particular for those tractor applications where the machine is a platform which goes from place to place to aid static work, they could be better than their diesel equivalents.
It's odd that over the years we've not covered any electric tractors before. Perhaps that is, until you search instead for agricultural robots.