Hand-Wired Hell Help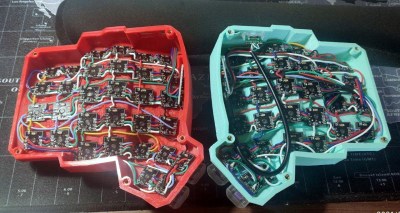 Do you dream of building a curvy ergonomic keyboard or macro pad, even though the idea of hand wiring gives you nightmares? You can make it a bit less troublesome with a tiny PCB for each key switch, as long as you have a reflow oven or you're okay with a bit of surface-mount soldering for the diode, LED, and capacitor.
As a bonus, these should make switches a bit more secure against movement, and you could probably even get away with using hot swap sockets if you wanted. [Pedro Barbero] has the Gerber files available if you want to get some fabbed. We sort of wish we had used these on our dactyl, though the case is awfully tight and they might not fit.
Ultra-Mechanical Keyboard Angles with Lifter Motors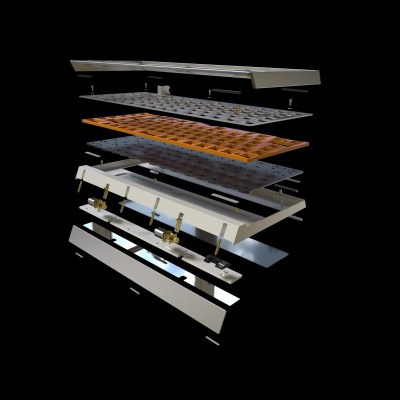 Lots of people prefer an angled keyboard, but plenty of new keebs, especially mechanical ones, just don't offer that at all. Well, the wait for an adjustable 75% is over, at least. Okay, that's not exactly true. The wait for a group buy to begin for an adjustable 75% is almost over.
Nestled in between the arrow cluster and the menu key of the Besides Studios M-One is a rocker switch that angles the keyboard from 3° to 7° slowly but surely, like an adjustable bed. This is going to be a bare-bones group buy, meaning that it won't come with any switches, stabs, or keycaps, but that doesn't mean it will be cheap at $299. [BadSeed Tech] got an early prototype and built it out with Gateron Ink Black V2 switches in the video below in order to give it a proper spin.
Continue reading "Keebin' With Kristina: The One With The Mad Model M" →