During the 20th Century, much of the western world decided that motor vehicles were the only desirable form of transportation. We built our cities to accommodate cars through parking, stop lights, and any number of other infrastructure investments so that you could go get milk and bread in style. In the US, 50% of automobile trips are less than three miles and have only one occupant. [Bradley Gawthrop] asked if there might be a more efficient way to do all this? Enter the Personal Electric Vehicle (PEV).
What Are PEVs?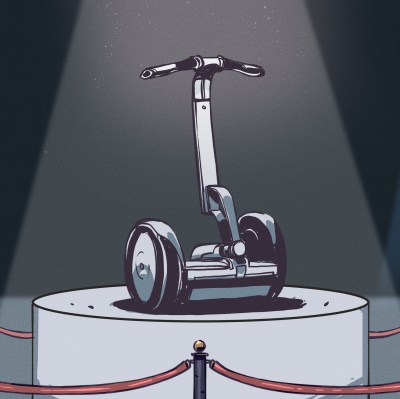 PEVs are a nascent part of the transportation mix that fall under the wider umbrella of "micromobility," including scooters, bikes, skateboards, and the like. The key differentiator here is that they are at least partially electrically-driven. [Gawthrop] walks us through several of the different types during his Supercon 2022 talk, but since they are all small, electric powered devices for transporting one or two people, they can trace their lineage back to the infamous Segway Human Transporter.
Using an electric motor or two connected to a controller and batteries, the overall system complexity for any of these devices is quite low and ripe for the hacking. Given the right tools and safety precautions, anyone should be able to crack a PEV open and repair or tinker with it. As with many things in life, the real story is more complicated.
As [Gawthrop] notes, many a hacker has said, "I wish I'd been able to be involved in X before…" where X equals some technology like home automation and it's before it got creepy or dystopian in some manner. He exhorts us that the time to be in on the ground floor with PEVs is now. Continue reading "Supercon 2022: Bradley Gawthrop Wants You To Join The PEV Revolution" →