Clockwork devices were popular right up until motors and electronics proved far more capable in just about every way. However, there's something charming about a device you can wind up to make it do its thing. To recreate this feeling on modern technology, [Kousuke Saito] created a clockwork winder that you can fit to a wide variety of modern appliances.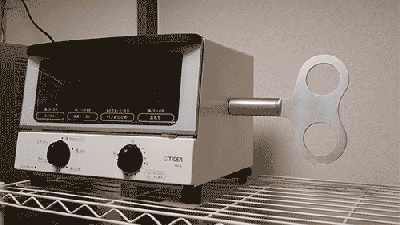 The design is simple. It consists of a motor which is run from a battery. The two components are installed in a 3D printed housing with a magnet on the bottom. When the device is attached to a metal surface, a switch is activated which turns the motor on. The motor is attached to a large printed "winding key" that would be familiar to anyone who has used a clockwork toy or timepiece before. If the magnetic manner of activation is familiar, you might recall it from [Kousuke Saito's] chirping cicada project.
It's a silly build, to be sure. Regardless, when placed on certain appliances, like a simple fan, the motion really does imply that the clockwork winder is connected to the mechanism inside. It's a falsehood, of course, but a joyous one.
We've featured some real clockwork hardware before, too, like these amazing time locks.
Continue reading "Make Anything Clockwork With This Ridiculous Stick-On Device" →