When your passion is a sport that depends on Mother Nature's cooperation, you need to keep a close eye on weather conditions. With this in mind, and not one to let work distract him from an opportunity to play, [mechanicalsquid] decided to build a wind-monitoring gauge with an old-school look to let him know when the wind is right for kitesurfing.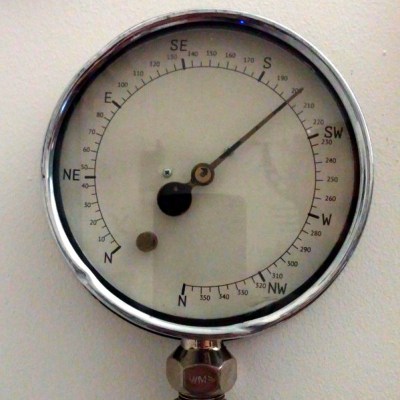 Being an aficionado of big engineering helped [mechanicalsquid] come up with a style for his gauge – big old dials and meters. We hesitate to apply the "steampunk" label to every project that retasks old technology, but it sure looks like a couple of the gauges he used could have been for steam, so the moniker probably fits here. Weather data for favorite kitesurfing and windsurfing locales is scraped from the web and applied to the gauges to indicates wind speed and direction. [mechanicalsquid] made a valiant effort to drive the voltmeter coil directly from the Raspberry Pi, but it was not to be. Servos proved inaccurate, so steppers do the job of moving the needles on both gauges. Check out the nicely detailed build log for this one, too.
For more weather station fun be sure to check out this meter-based weather station with a slightly more modern look. And for another build in the steampunk style, this vintage meter and Nixie power display is sure to impress.