It's got a face only its mother could love. Or a Hackaday writer, since this ugly e-waste laptop proudly sports a Jolly Wrencher on its back.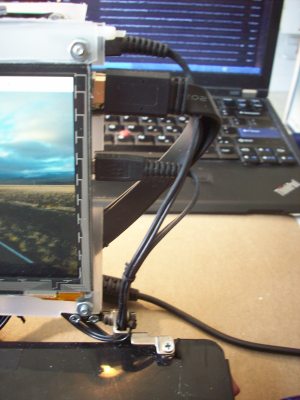 All joking aside, this is a great example of doing what you can with what you've got. [starhawk] is limited on funds, and a regular laptop is beyond his means. But being light in the wallet is no reason to go without when you can scrounge parts from friends and family. The base of the laptop is a mini USB keyboard, with the top formed mainly by a 7″ HDMI panel. The back of the display is adorned with a Raspberry Pi 3, a USB hub, a little sound dongle, and the aforementioned Jolly Wrencher. The whole thing is powered by a cast-off power supply brick — no exploding batteries to worry about!
Other Pi-based laptops we've covered may be sleeker, but we've got to admit that [starhawk]'s keyboard is probably the better choice for working on the next great American novel. And a Linux laptop for next to nothing? That's a win in our book.