For a few years now it's been an open secret that Prusa Research was working on a larger printer named, imaginatively enough, the Prusa XL. Positioned at the opposite end of their product spectrum from the wildly popular Prusa Mini, this upper-tier machine would be for serious hobbyists or small companies that need to print single-part objects that were too large for their flagship i3 MK3S+ printer. Unfortunately, the global COVID-19 pandemic made it difficult for the Czech company to focus on bringing a new product to market, to the point that some had begun to wonder if we'd ever see this mythical machine.
But now, finally, the wait is over. Or perhaps, it's just beginning. That's because while Prusa Research has officially announced their new XL model and opened preorders for the $1,999+ USD printer, it's not expected to ship until at least the second quarter of 2022. That's already a pretty substantial lead time, but given Prusa's track record when it comes to product launches, we wouldn't be surprised if early adopters don't start seeing their machines until this time next year.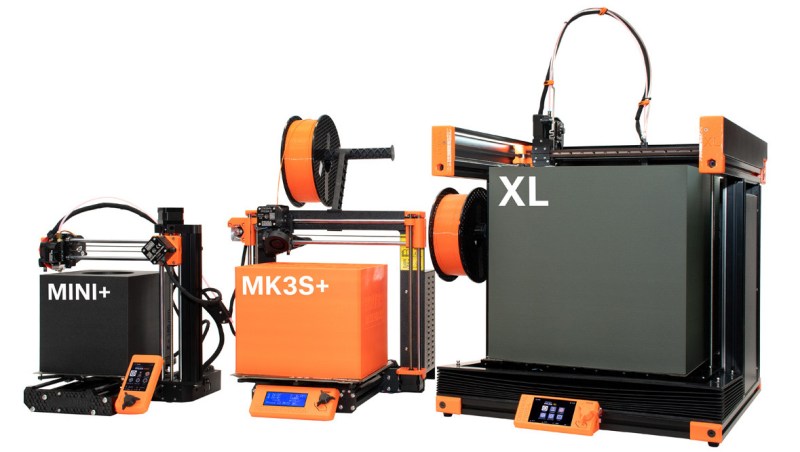 So what do you get for your money? Well, not an over-sized Prusa i3, that's for sure. While many had speculated the XL would simply be a larger version of the company's popular open source printer with a few modern niceties like a 32-bit control board sprinkled in, the reality is something else entirely. While the high purchase price and ponderous dimensions of the new machine might make it a tough sell for many in the hacker and maker communities, there's little question that the technical improvements and innovations built into the Prusa XL provide a glimpse of the future for the desktop 3D printer market as a whole.
Continue reading "Prusa XL Goes Big, But That's Only Half The Story" →