The rumor mill has recently been buzzing about Nintendo's plans to introduce a new version of their extremely popular Switch console in time for the holidays. A faster CPU, more RAM, and an improved OLED display are all pretty much a given, as you'd expect for a mid-generation refresh. Those upgraded specifications will almost certainly come with an inflated price tag as well, but given the incredible demand for the current Switch, a $50 or even $100 bump is unlikely to dissuade many prospective buyers.
But according to a report from Bloomberg, the new Switch might have a bit more going on under the hood than you'd expect from the technologically conservative Nintendo. Their sources claim the new system will utilize an NVIDIA chipset capable of Deep Learning Super Sampling (DLSS), a feature which is currently only available on high-end GeForce RTX 20 and GeForce RTX 30 series GPUs. The technology, which has already been employed by several notable PC games over the last few years, uses machine learning to upscale rendered images in real-time. So rather than tasking the GPU with producing a native 4K image, the engine can render the game at a lower resolution and have DLSS make up the difference.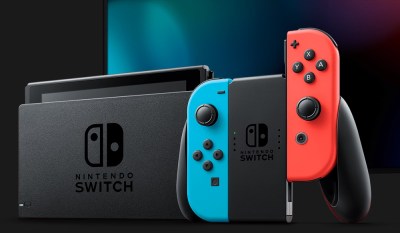 The implications of this technology, especially on computationally limited devices, is immense. For the Switch, which doubles as a battery powered handheld when removed from its dock, the use of DLSS could allow it to produce visuals similar to the far larger and more expensive Xbox and PlayStation systems it's in competition with. If Nintendo and NVIDIA can prove DLSS to be viable on something as small as the Switch, we'll likely see the technology come to future smartphones and tablets to make up for their relatively limited GPUs.
But why stop there? If artificial intelligence systems like DLSS can scale up a video game, it stands to reason the same techniques could be applied to other forms of content. Rather than saturating your Internet connection with a 16K video stream, will TVs of the future simply make the best of what they have using a machine learning algorithm trained on popular shows and movies?
Continue reading "AI Upscaling And The Future Of Content Delivery" →