Crowdfunding is a mixed bag, at best. On one hand, you have fantastically successful products like Pebble, Oculus, and the Kano personal computer that managed to take in money, turn out a product, and become a successful company. (If even just for a while, the Pebble was great.) On the other hand, you have obvious scams like a color-picking pen that are run by a literal Nigerian scammer.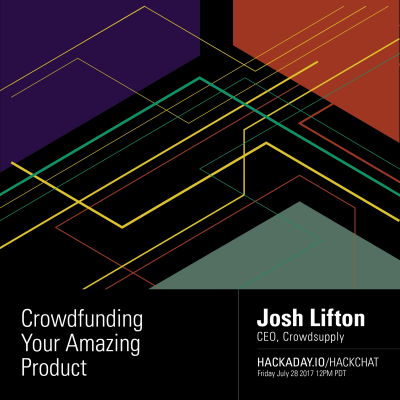 Crowd Supply is different. Unlike other crowdfunding platforms, to get on Crowd Supply you'll need a working prototype. Where other platforms can measure their success by how many campaigns were successfully funded, and how many of those campaigns successfully delivered rewards to backers, I'm not aware of any Crowd Supply campaigns that have ever failed completely.
For this week's Hack Chat, we'll be talking with [Josh Lifton], CEO of Crowd Supply. Topics will include determining if there's a market for your product, the ins and outs of fulfillment, to shipping your product. We're taking questions from the community, and there's a question sheet we'll be reading from.
Josh has a PhD from the MIT Media Lab and holds a BA in physics and mathematics from Swarthmore College. Prior to Crowd Supply, Josh worked in a variety of technology settings, from instrumenting thousands of audience members with custom wearable computers for a Cirque du Soleil performance to, most recently, serving as head of engineering at Puppet Labs.
Here's How To Take Part: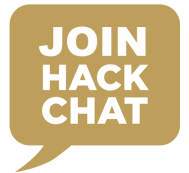 Our Hack Chats are live community events on the Hackaday.io Hack Chat group messaging. This Hack Chat will take place at noon Pacific time on Friday, July 28th. Confused about where and when 'noon' is? Here's a time and date converter!
Log into Hackaday.io, visit that page, and look for the 'Join this Project' Button. Once you're part of the project, the button will change to 'Team Messaging', which takes you directly to the Hack Chat.
You don't have to wait until Friday; join whenever you want and you can see what the community is talking about.