It's an old saying with an apocryphal origin: "May you live in interesting times". We Brits are certainly living in interesting times at the moment, as a perfect storm of the pandemic, rising energy prices, global supply chain issues, and arguably the post-Brexit departure of EU-national truck drivers has given us shortages of everything from fresh vegetables in the supermarket to carbon dioxide for the food industry. Of particular concern is a shortage of automotive fuels at the filling station, and amid sometimes-aggressive queues for the pumps it's reported that there's a record uptick in Brits searching online for information about electric cars.
Nothing Like A Crisis To Make You Green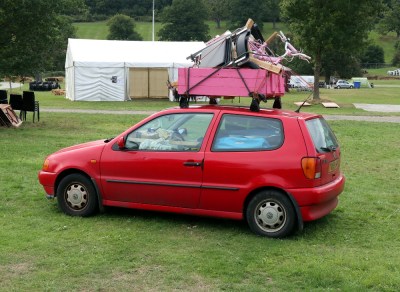 This sudden interest in lower-carbon motoring may be driven by the queues rather than a concern for the planet, but it's certainly true that as a culture we should be making this move if we are to have a hope of reducing our CO2 production and meeting our climate goals. A whole slew of lifestyle changes will have to be made over the coming years of which our car choices are only a part. Back to those beleaguered Brits again, a series of environmental protests have caused major disruption on the motorway network round London, not protesting against the traffic but campaigning for better home insulation.
For reasons of personal circumstance rather than principle, earlier this year I gave my trusty VW Polo to an old-Volks-nut friend and now rely on a bicycle. Living where I do within reach of everything I need it hasn't been as challenging as I expected it to be, and aside from saving a bit of cash I know my general fitness level has gone up. Though I have less need for a car now than I used to, I intend to find myself another vehicle in due course so that I can do silly things such as throwing a Hackaday village in the back and driving halfway across Europe to a hacker camp. With an awareness that whatever I choose should be as good for the planet as I can make it then, I've been cruising the used-car websites to see what I can find.