[WJCarpenter] had a common HVAC problem; not all the rooms got to a comfortable temperature when the heater was working to warm up their home. As often happens with HVAC systems, the rooms farthest from the heat source and/or with less insulation needed a boost of heat in the winter and cooling in the summer too. While [WJCarpenter] is a self-reported software person, not a hardware person, you will enjoy going along on the journey to build some very capable vent boosters that require a mix of each.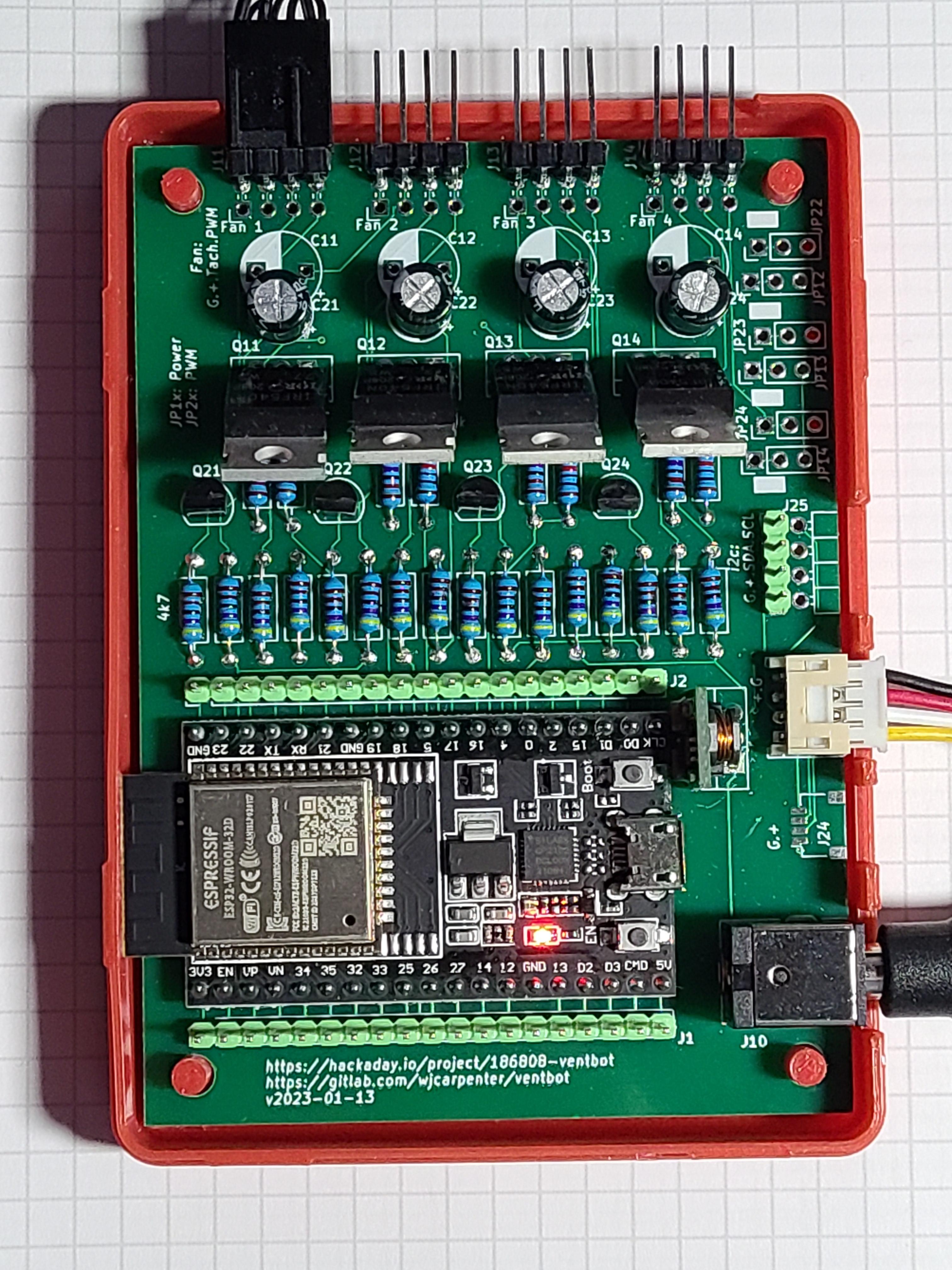 There's a great build log on hackaday.io here, but for those who need more of a proper set of instructions, there's a step-by-step guide that should allow even a beginner hardware hacker to complete the project over on Instructables. There you'll find everything you need to build ESPHome controlled, 3D printed, PC fan powered vent boosters. While they can be integrated into Home Assistant, we were interested to learn that ESPHome allows these to run stand-alone too, each using its own temperature and pressure sensor.
The many iterations of hardware and software show, resulting in thoughtful touches like a startup sequence that checks for several compatible temperature sensors and a board layout that accommodates different capacitor lead spacings. Along the way, [WJCarpenter] also graphed the noise level of different fans running at multiple speeds and the pressure sensor readings against the temperatures to see if they could be used as more reliable triggers for the fans. (spoiler, they weren't) There are a bunch of other tips to find along the way, so we highly recommend going through all that [WJCarpenter] has shared if you want to build your own or just want some tips on how to convert a one-off project to something that a wider audience can adapt to their own needs.
See a video after the break that doesn't show the whole project but includes footage of the start-up sequence that tests each fan's tachometer and the customizable ramp-up and ramp-down settings. Continue reading "Ventbots Are Fans Of HVAC And Home Automation" →