[Sam Barrett] is doing something that is sorely needed. He's doing real materials research on FDM parts.
There's nothing wrong with the rough experiments like hanging a 1 L bottle of water from the end of a rectangular test print to compare strengths. We also have our rules-of-thumb, like expecting the print to perform at 30% of injection molded strength. But these experiments are primitive and the guidelines are based on hearsay. Like early metallurgy or engineering; 3D printing is full of made-up stuff.
What [Sam] has done here is really amazing. He's produced a model of a printed ABS part and experimentally verified it to behave close enough to the real thing. He's also set a method for testing and proposed a new set of questions. If it couldn't be better, he also included his full research notebook. Make sure to read the FDMProperties-report (PDF) in the files section of Hackaday.io.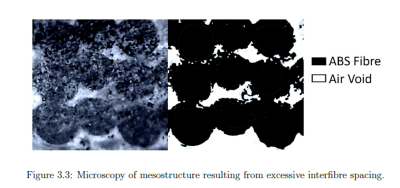 If research like this is being done elsewhere, it's either internal to a large 3D printer manufacturer, or it's behind a paywall so thorough only the Russians can help a regular peasant get through to them. Anyone with access to a materials testing lab can continue the work (looking at you every single engineering student who reads this site) and begin to help everyone achieve an understanding of 3D printed parts that could lead to some really cool stuff one day.