Layer lines are a dead giveaway to non-normies that a thing was 3D printed. There are things you can do to smooth them — sanding, chemical smoothing, and fillers come to mind. Although this technique technically uses all three, it starts with something very simple.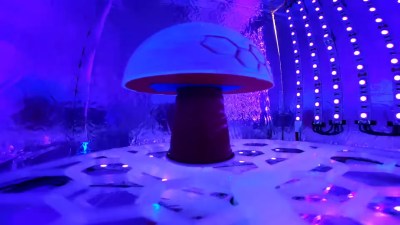 In the video after the break, [DaveRig] gets right to the point: baby powder and resin mixed together make a fine smoothing agent when cured. Having read about it online, he decided to give it a try.
Starting with a half sphere that had admittedly pretty big layer lines, [DaveRig] mixed up enough resin and baby powder to make the consistency of milk or cream. Then he put five coats on, curing and sanding with 120 in between each one.
Then it's on to standard post-processing stuff. You know, wipe it down with alcohol, sand it a little more, wet sand, and then it's on to the airbrush and clear-coat. The end result looks to be as smooth as your average bowling ball, as you can see in the main photo.
What's your favorite post-processing method? Have you tried annealing them in salt?